We arrived in Palermo, Sicily on 7th of September and booked on B&B close to the airport. And for the next 8 days nothing else was planned or booked. This is the story of our adventure, and our new found love for this incredible island. 
If you're planning your next trip to Sicily and asking all kinds of questions, allow me to share with your the highs and lows, successes and failures and some advice from our 7 day trip. From where to go, what to pack and must-see spots, to carbon offsetting, breaking down on motorways and throwing caution to the wind. Grab a coffee and a notebook and let's get planning!
Our 7 Day Sicily Itinerary 
We focused on visiting areas we felt most compelled to visit. We had already roughly worked out which direction we would travel in and that we wanted to drive along the coast on the way down and through the countryside on the way back. Each day we would decide to stay where we were, or would pick a place on the map and drive there.
Our eventual route/itinerary:
Day 1 - London Gatwick - Palermo - Cinisi
Good, Bad & Ugly:
In all honesty, this was a pitstop. We would normally book an early morning flight and arrive with half of the day missing. On this occasion we ended up booking a late night flight and actually flew after a day at work. We ended up arriving in Palermo airport and headed straight to our b&b for the night which was located a short drive away.
Cinisi wasn't much to write home about. It had charm, but was a little rough around the edges. I heard the beach was nice but we decided to leave the next morning and explore somewhere else. This was the only place we had booked. The next 7 days we just booked as we went along.
What did we eat?
We took a walk to a nearby family run restaurant. It seemed popular, a mix of people of all ages. I ordered a pizza called 'La Bruschetta'. It was literally a giant bruschetta. It was really fresh and tasty though.
I also ordered some 'Fritti' - small fried chunks of potato and some really nice little fried chickpea bites, I haven't seen these before in Italy despite traveling across the mainland for 5 months as an actor, although as a meat eater, in those days I would have probably gone for something else. I didn't take a photo of the pizza as I didn't think it needed much visual explanation. Literally, giant bruschetta....
Day 2 - Cinisi - Cefalu
So, here's a story all about how, my life got flipped right upside down...
We woke up on our first day with no set plan, other than to find a car hire place either in Cinisi or by getting a taxi or train to Palermo. No biggy, right?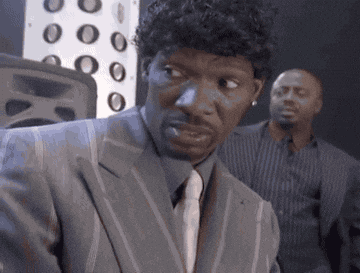 Yeah...turns out Sundays aint days for doing ANYTHING other than coffee with friends and chilling.

Which we found out the hard way...

Taxis?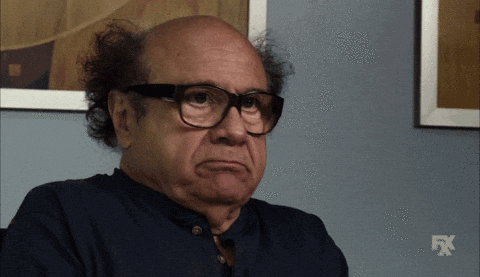 Trains???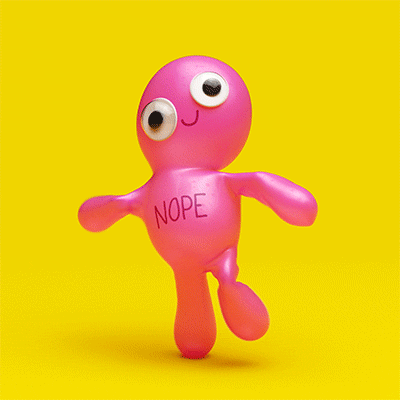 So we started our day with the 'when in Rome' frame of mind. Nice coffee to start the day before enjoying a nice Sunday somewhere and a lazy lunch later on...
LOL!!!!
I used my semi-alright Italian to ask the lady at the bar to call us a taxi. She handed me a number and said 'we don't call taxis' - I dialled the taxi, no answer. 10 attempts later. It was time to walk to the train station. 'It's only a short walk' said the lady. So off we went...

​
 A 30 minute walk down a road with no paths and lots of gravel later.

No trains on Sunday.
After googling the nearest car hire place, we had to walk a further 20 mins up hill in the sweltering heat:
We signed a few forms and spend a few hundred pounds and were given the keys to a tiny little Yaris with no radio, no horn and no hope.
And on we went to Cefalu!
This is our relieved look...
Chefalu
Good, Bad & Ugly:
Cefalu is very pretty. The beach area is lovely, although, for us it was just too overcrowded to be enjoyable. Much as we love a buzz, we also like to enjoy a view but there were so many people on the beach it was a little difficult to relax.
We walked along to the end for an aperetivo which was very nice. There is a little place you can go on the water's edge to watch the sun set. It's not a quite place, we had a lot of families there with small children, so don't expect romantic secluded areas. But the views are worth it. 
We did however LOVE the old town. It was incredible. As we were exploring at night, it was a little quieter and cooler in temperature, which made for a very enjoyable evening. There is a stunning piazza in the centre of the old town which is flanked by bustling and very nice bars and restaurants all around. The vibe was great - relaxed and happy. There was also a very cute seating area around a tree in the centre of the piazza which gives you a lovely panoramic view of the  area. We decided to stay for one night and see how it went - so after lunch we strolled along the beach and booked into a hotel right in front of it. 
What did we eat?
After the trials and tribulations of the first part of the day, we were more than ready to eat. We parked up and ordered lunch by the beach. Nothing fancy - but we were so hungry! 
I opted for the spaghetti and tomato sauce. It was the only vegan option available but it was fine. 
Later on after a little rest at the hotel, we enjoyed a little Aperol Spritz early, which naturally came with a few snacks - (all vegan - score!).
After a short walk to the piazza we settled for drinks and food at 'Duomo' - you can't miss this place if your in Cefalu, the ambience is the best we experienced at there is also a huge all you can eat buffet with plenty of vegan options for just €12 which also includes a glass of wine.
Here's a little video of the selection on the evening we visited. Everything tasted delicious!
Day 3 & 4 - Taormina
We decided that we would get back on the road and head down the coast to Taormina. We knew we would like to head further south so thought it would be a good idea to get the longer drive out of the way earlier in the trip. Little did we know it would be 3 hours longer than we thought....
So... we stopped half way between Cefalu and Taormina, about 10-15 km from Messina. 'A quick coffee and stock up on snacks and drinks for the road' we thought.
LOL!!
As I tried to start the car, the battery was dead...
3 hours, help from 5 lovely locals and a few strong words to our car hire company, we had bump started the car and were heading to a nearby town called 'Falcone', where we purchased a new battery and went on our way. Thank goodness we made an early start! And thank goodness we had booked into an absolutely SICK apartment for the next two nights. 
But Taormina though...