Top 5 Vegan and Cruelty-Free Beauty Products
I have become very wary lately that, I'm actively doing my best to nourish by body on the inside, but becoming vegan, I am so much more conscious that my personal hygiene and beauty products are essentially feeding me too, and could be just as harmful as eating toxins in my food. (Don't even get me started on participating in animal cruelty, environmental concerns and sustainability of small communities globally).
With so much information available, it is so easy to find out what is actually inside the products we're using on a daily basis. But, sometimes there is just so much information to sift through that it can become overwhelming.
I see a lot of discussion about this topic in the vegan groups and forums I am part of, and I thought it would be helpful to share what I use, and recommend from my humble and still relatively new adventures in the world of vegan and cruelty-free beauty.
1 - ESSE - COCOA EXFOLIATOR
Before the concept of cruelty-free or vegan products was introduced to me, I thought they were one and the same...but alas, no they are not.
I've tried out various products which I shopped around for and actually started to make my own facial scrub using coconut oil and sugar. But when I came across Esse, I have fallen in love with their range, particularly this scrub. It slews off all of the dead skin and makes my skin so soft and not irritated. The best thing (other than it being all natural) is that it is probiotic...and smells like chocolate!!
In addition to the scrub, I have also tried the Probiotic Serum (£95) Gel Cleanser (£25) from Esse. Both just as impressive as the exfoliator and the effects of probiotics are astonishing. If, like me, you're already seeing great skin results from a vegan diet, then coupled with this wonder skincare from Esse, it's the skincare icing on the cake!
When I tell you I receive more compliments at 37 than I have in my entire life, I put it down to my food. (The stuff I eat, and the stuff my skin does).
The kind people at Esse are offering my readers 15% off their whole range. Add KIM15 to your cart to receive your discount. Thank you Esse! Shop the whole range here
2- AURELIA PROBIOTIC SKINCARE BOTANICAL CREAM DEODORANT
I have been on a long journey with my deodorant. I was looking to replace traditional roll on which is something I have been blindly using my whole adult life.
There are so many reasons why these products no longer tick any boxes for me personally. First being the effects of parabens which are absorbed into the body directly into the blood stream, without the body having time to fully metabolise them. This can have a long term affect on hormone balance in both men and women.
Why did I wait until NOW to do my research?
Not only are classic deodorant products potentially causing me to store unnatural parabens in my body, but the amount of waste caused by their containers, which are overall non-recyclable is also contributing to the single-use plastic issue we're currently ruining our planet with, an most or not vegan or cruelty free....phew!
I have spent quite a lot of money on products that don't do me any good! But, I am happy to spend a few extra pounds on a product that makes my pits smell like peppermint all day, feel as soft as a baby's bum.
It also leaves me safe in the knowledge that I'm not absorbing nasties while spitting out yet more unnecessary plastic into our oceans as the packaging is 100% recylcable too! And even better, no animal testing or animal products are used in the Aurelia range!
This gorgeous product is also long-lasting and works! It turns to powder so quickly, so for anyone out there worried that it won't withstand a busy day - don't!
You can pick this amazing product up directly from Aurelia Skincare Space:NK and Amazon
3 - 'MAUI' THICKEN & RESTORE + BAMBOO FIBER SHAMPOO
"MAUI MOISTURE® starts with a unique blend of aloe vera juice and is infused with pure coconut water, unlike some other shampoos that start with deionized water as their first ingredient listed. The results? Moisturized strands, mended split-ends, and a healthy glow with every use. No mineral oil, No silicones, No parabens, No gluten, No SLS, No sulfated surfactants, No synthetic dye. YES eco-friendly, YES pure coconut water, YES pure aloe juice"
Using Maui makes me feel like I'm on a tropical beach, and as much as I LOVE my life in London, a little escapism is good sometimes.
My hair feels thicker, fuller and smooth and smells like holidays!
I doubt it is possible to have a higher performing hair care range that ticks all of the above and also WORKS!
Available at Amazon , Boots the Chemists, and other good stockists!
4 - 'Faith in Nature Coconut Shower Gel & Foam Bath'
I pick this up from my local Holland and Barrett - I love the smell and the way my skin feels after using it, but I also love that it is almost 100% natural and vegan/cruelty-free.
The watermelon is also one of my favourites in the range, so...watermelony!
5 - Rosalique 3 in 1 Anti-Redness Miracle Formula SPF25 - Treatment for Rosacea, Red Facial Skin, Couperose, Keratosis Pilaris, Spider Veins & Ageing
I was sent a tube of Rosalique to trial recently and have been applying it daily on top of my Esse Skincare Serum and underneath my foundation. It conceals redness and inflammation on the skin and leaves a soft, slightly sun kissed hue to my skin, even though it comes our bright green from the tube.
I have noticed a huge improvement in my random patch of inherited rosacea (thanks Grandad) and my skin looks much more evenly toned overall - full review with before and after photos coming soon!
Click on the image to read more about the product!
6 - TARTE - LIMITED-EDITION RAINFOREST OF THE SEA™
Tarte are one of my number one go-to brands for vegan and cruelty free make up.
Their products are great quality, generally long-lasting but also, they smell great too! With an excellent range of shades from 'Fair Sand' to 'Mahogany' nobody is excluded from the range. Click here to visit the Tarte website for a full range of VG/CF products.
I was made up when I found out Tarte were vegan/cruelty free - LOL, pun fully intended...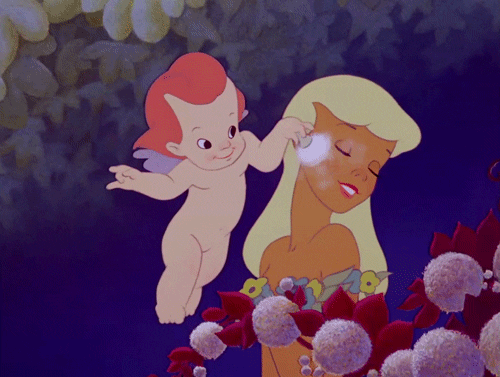 I hope this blog post was useful! I have also been undergoing Smilelign treatment to straighten my teeth, you can follow my journey by reading my blog post about it.
Please comment below to recommend your favourite vegan/cruelty free products and please share this post with your friends.
Look me up on social media if you have it, links below to enquire about guest blog posts on my site or if you would like to collaborate, email me here: lifebymslewis@gmail.com Instagram
Facebook
Twitter